One last perfect dinner in the famous restaurant Snaps in Reykjavik. Ambience, service, beer, food: everything is perfect...
bragðgóður - huggulegur - geðfelldur
delicious - cozy - friendly
Bistro Snaps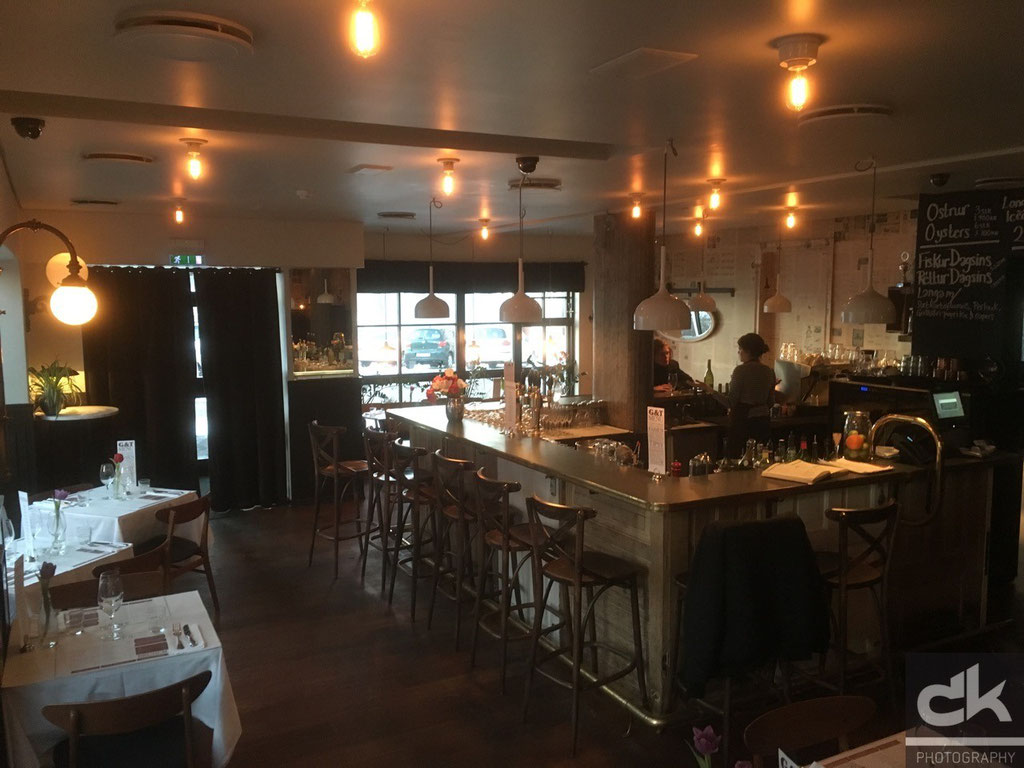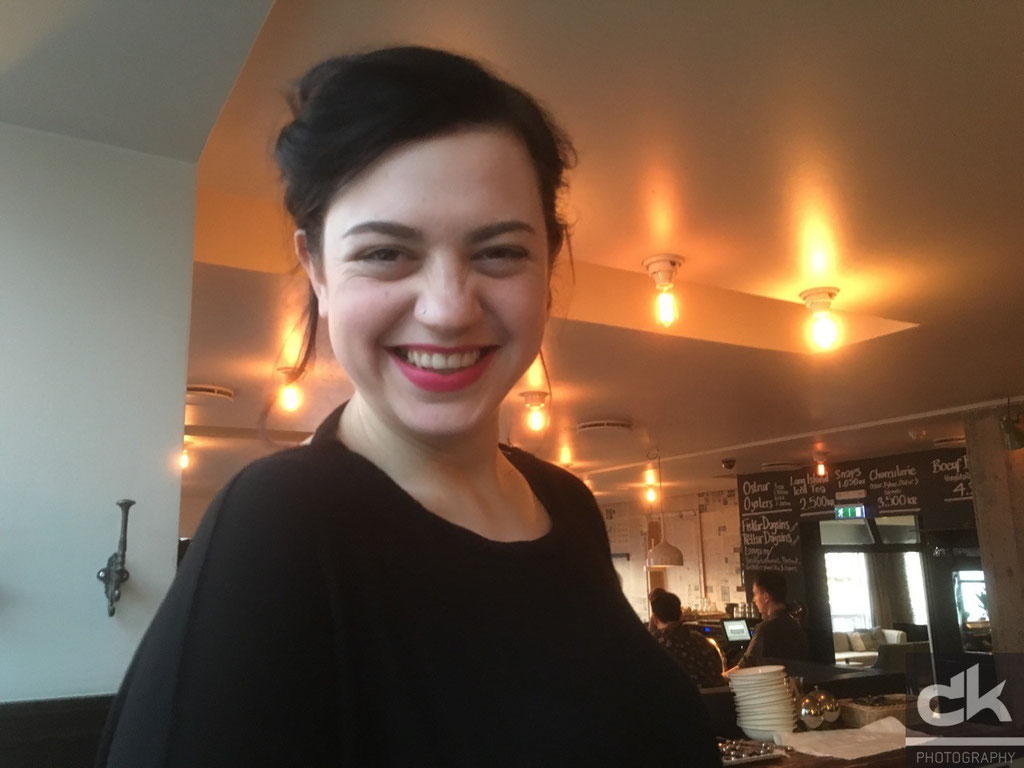 Dinner time has just started... in a view minutes, the bistro will be completely crowded.
Homelike in the morning for breakfast, in the evening the place to be, whether for a good icelandic beer or a tasteful dinner. 
the restaurant Snaps is a wonderful place, likable barmaids included!
Example for a great start in a night in Reykjavik...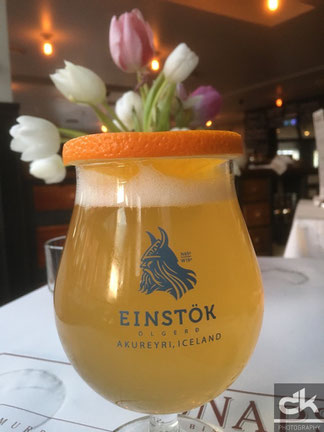 Einstök White Ale
Probably one of the best beer in the world...  
...served with a cut of an orange
tasting note: 
a clean and crisp start with a smooth mouthfeel thanks to the oats, citrus and spice round out a refreshing finish.
I love it...and could drink it every day..
funny: we found more restaurants and bars serving Einstök white ale in Reykjavik, than in Akureyri...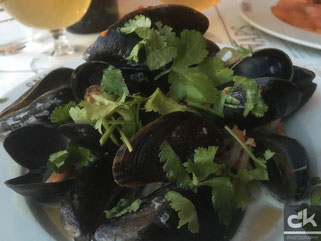 gufusoðinn krækllingur 
Combination of french cuisine with icelandic touch: A plate full of fantastic mussels, called "moules marinières" in good old french.
Every single bite is a wonderful peace of icelandic cuisine...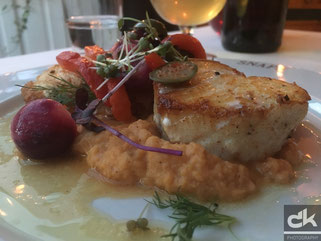 fiskur dagsins
fish of the day... two wonderful peaces of ling. Beautiful arranged with mashed potatoes and fresh vegetables. 
Well, we ordered also some french fries... they are so delicious at Snaps... (insider tip!)
---